Skip to main content
It looks like you're using Internet Explorer 11 or older. This website works best with modern browsers such as the latest versions of Chrome, Firefox, Safari, and Edge. If you continue with this browser, you may see unexpected results.
Make an Appointment
The Writing Center serves writers through appointments and walk-in sessions. All writers are encouraged to make an appointment as walk-in meetings are conducted on a "first come, first served" basis. Appointments are handled through WCOnline.
Contact Us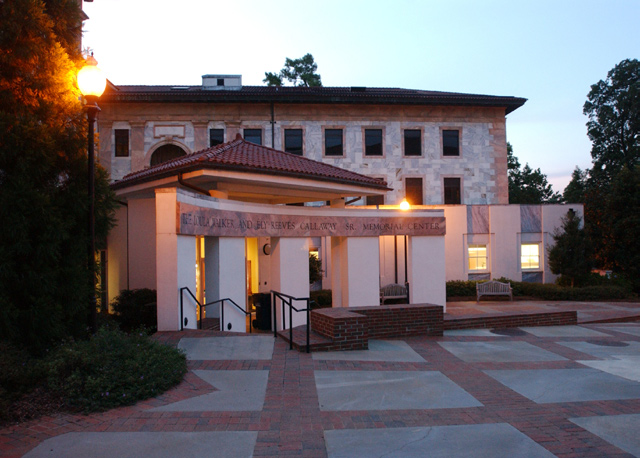 writingcenter@emory.edu
We are located in room 212 in the Callaway Center.
We also have a satellite location at the main Library Service Desk, which is usually open during heavy demand times of the semester such as during final exams.

Meet the Tutors
Our staff of expert writers provides thoughtful attention and feedback at any stage of the process, from start to finish. Tutors read drafts or notes, ask open-ended questions, listen attentively, and provide encouragement and advice about the next steps.
About the Writing Center
We see individual writing assignments as opportunities to help you improve your current draft and your future writing. Improving the individual grade is not an end in itself, but a by-product of improving your writing process.
Tutors offer a wide range of feedback for writers with varying projects and skills. While we do offer basic help and encourage struggling writers to come in, we also offer assistance and support for experienced writers.

Writing Center tutors will help you learn to revise and edit your own work. Additionally, there are numerous style guides and hand-outs available on site (and on our primary website) that have information about all the issues we regularly encounter in writing conferences.

How to Make the Most of Your Visit
Come Early, Come Often
Sign up for an appointment as soon as you know you will need one. Appointments fill quickly. This way, you'll have your pick of dates and times and you won't have to wait for a tutor or try to squeeze into a conference time that's too short for your needs.
Give yourself plenty of time before your paper is due. If you don't have enough time to make substantial changes, then you may be discouraged to find out how much work you have left to do. Your writing will be better if you give yourself time to revise.
Need a sounding-board? You can even come to see us before you write. Although we don't supply ideas, we can help you generate, clarify, and organize your own thoughts.
Come Prepared
If you have started writing you must bring a printed draft (unless you are working on a web-based project). Writers without a printed draft will be asked to print a copy before the session can begin.
Have some specific questions or problems in mind for the tutor.
Before your conference, think a bit about your paper. What strengths do you think it has? What difficulties did you have while writing it?
Plan to take notes during the conference so that you will remember what you and the tutor discussed.
Take an active role during the conference. Don't expect to sit back and watch the tutor "fix" your paper... We're here to help you do the work!
For Instructors: Schedule a Class Visit
Please contact us if you would like for a Writing Center tutor to visit your class and inform your students about the incredible resource that is the Emory Writing Center!